"The love of sewing is our common thread."
Most of us, myself included, have stashes of T-shirts and other clothing tucked away in drawers and boxes that seldom see the light of day. So let's convert those pieces of our life experience into a fun keepsake!
If it's important to you, it's important to me. There are really no rules. If you have a vision, let's build it together!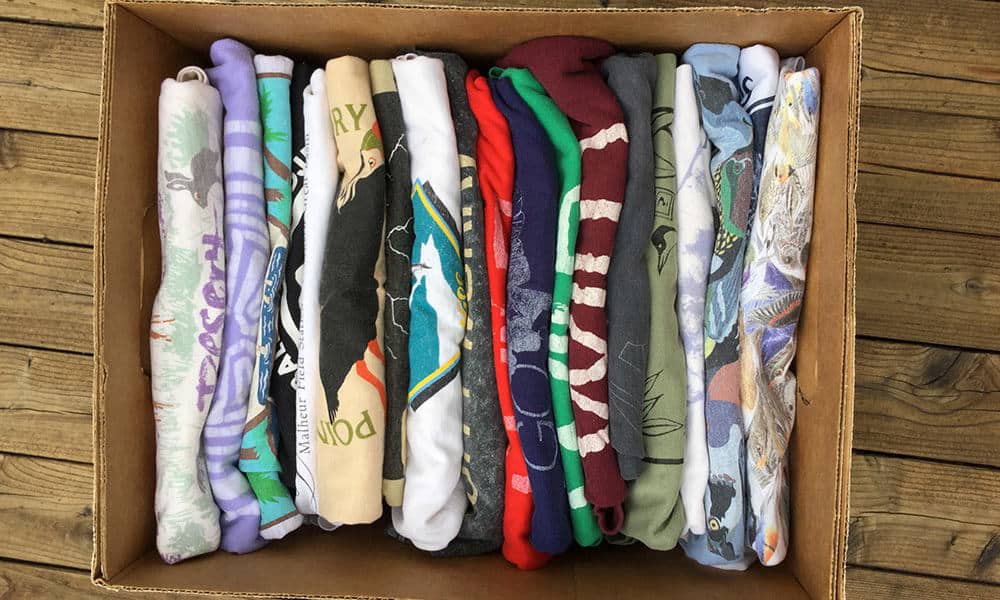 Bring Your Box of T-Shirts to Me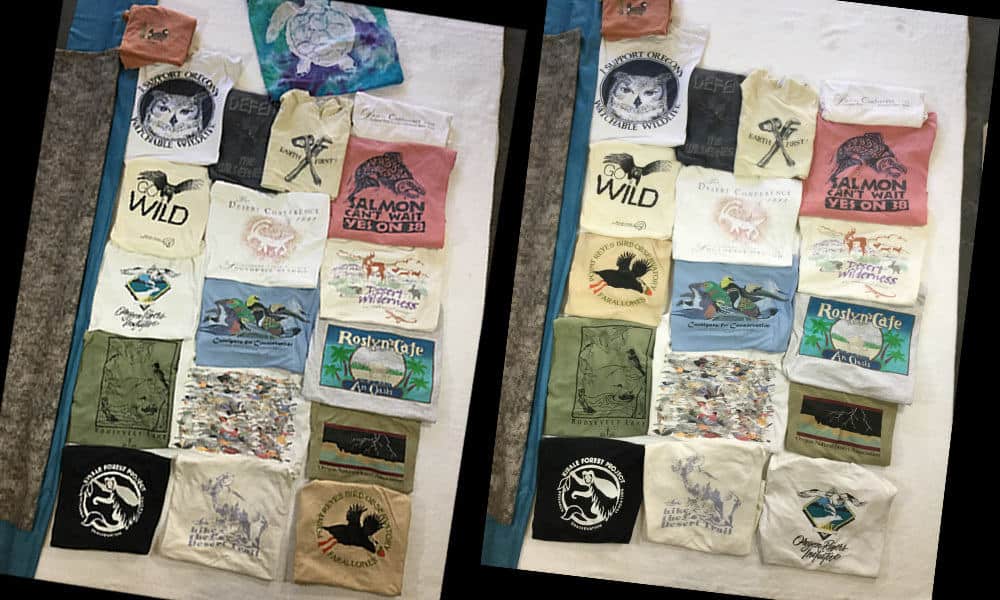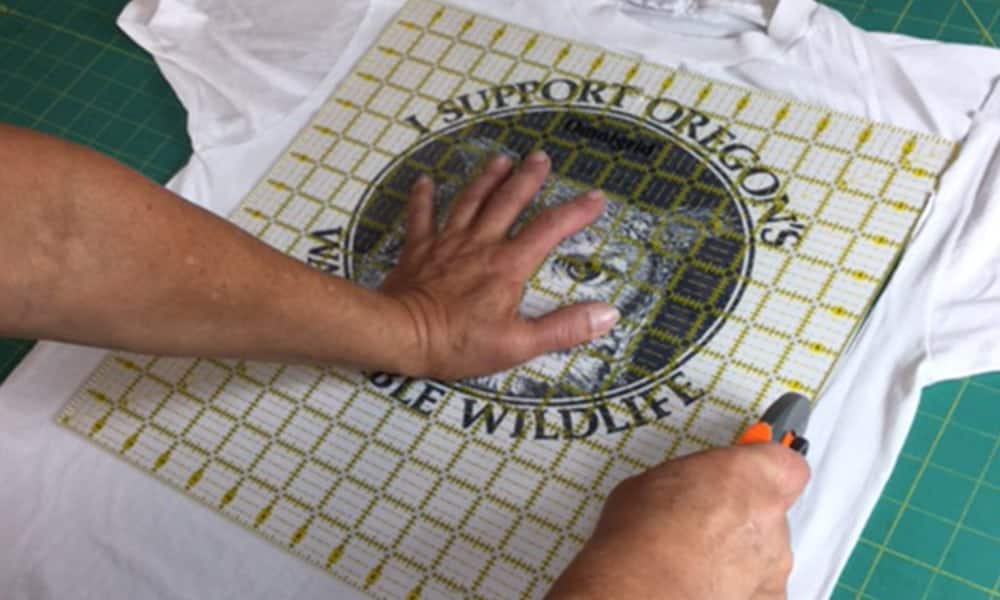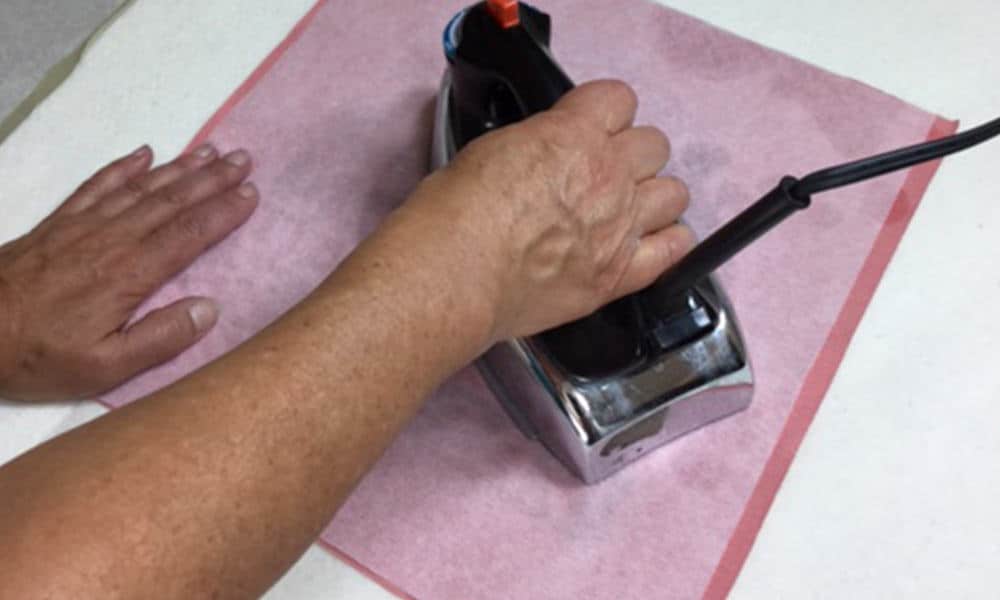 Stabilizing The Shirt Squares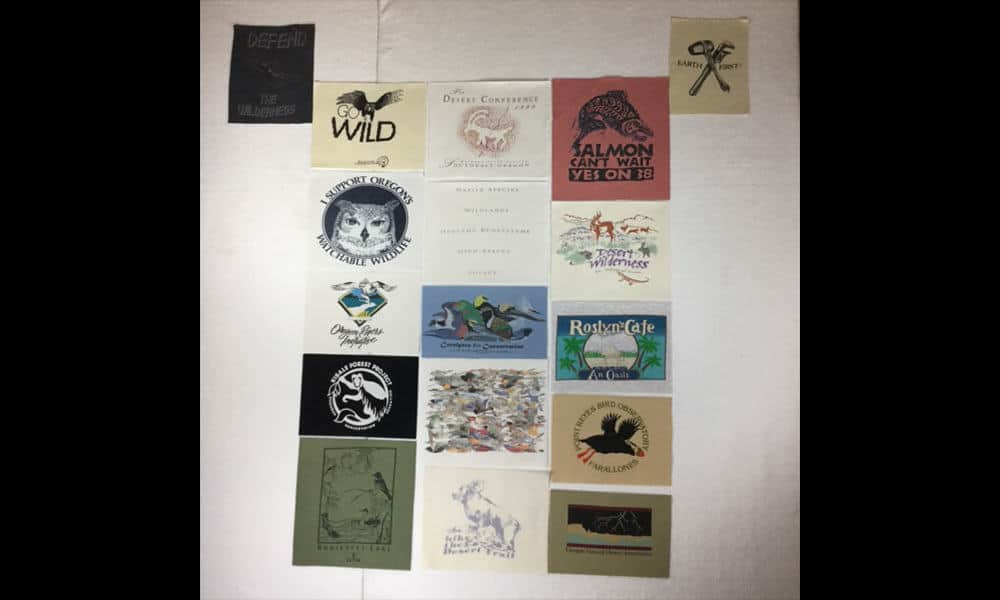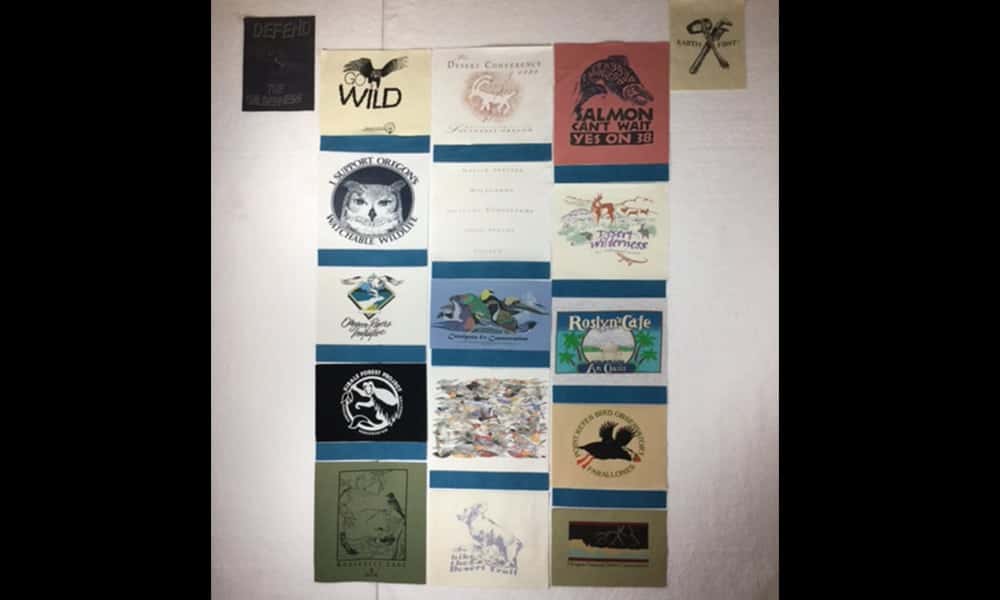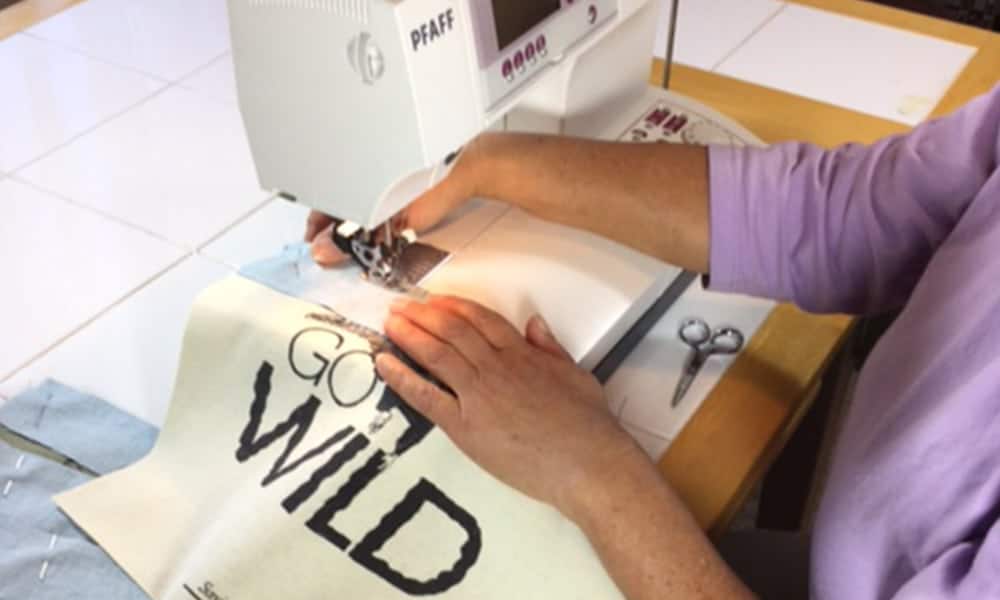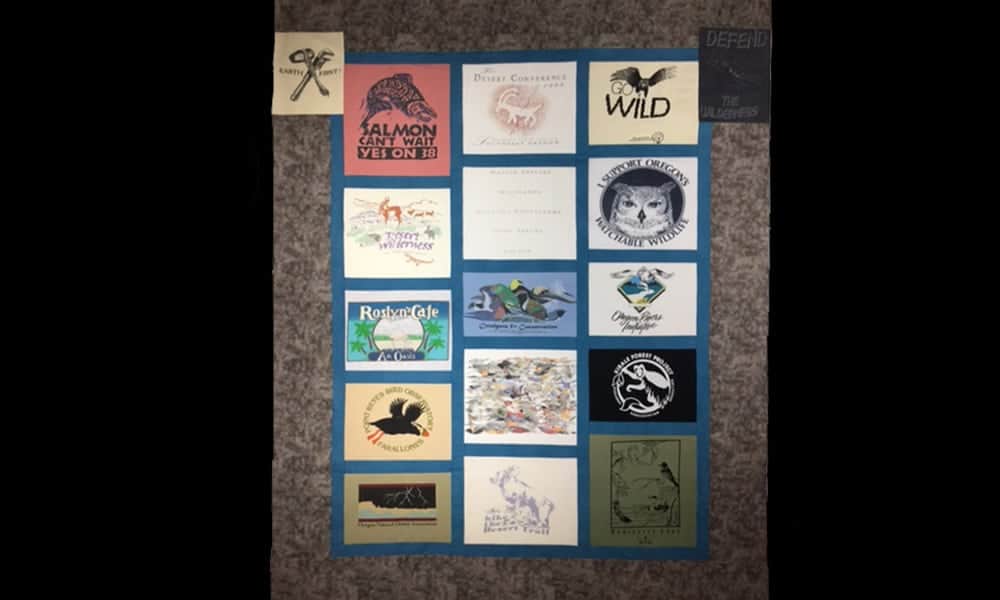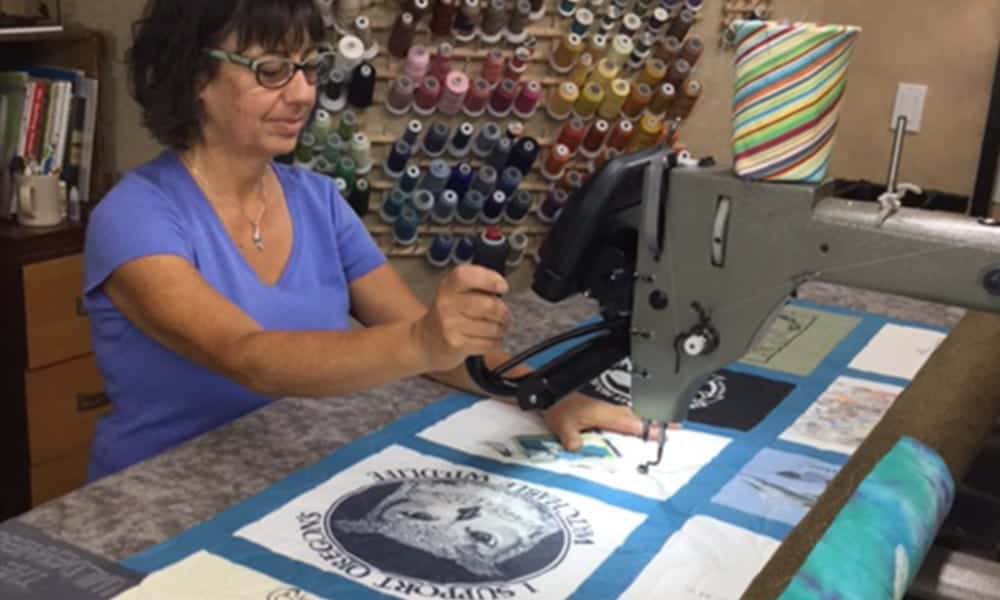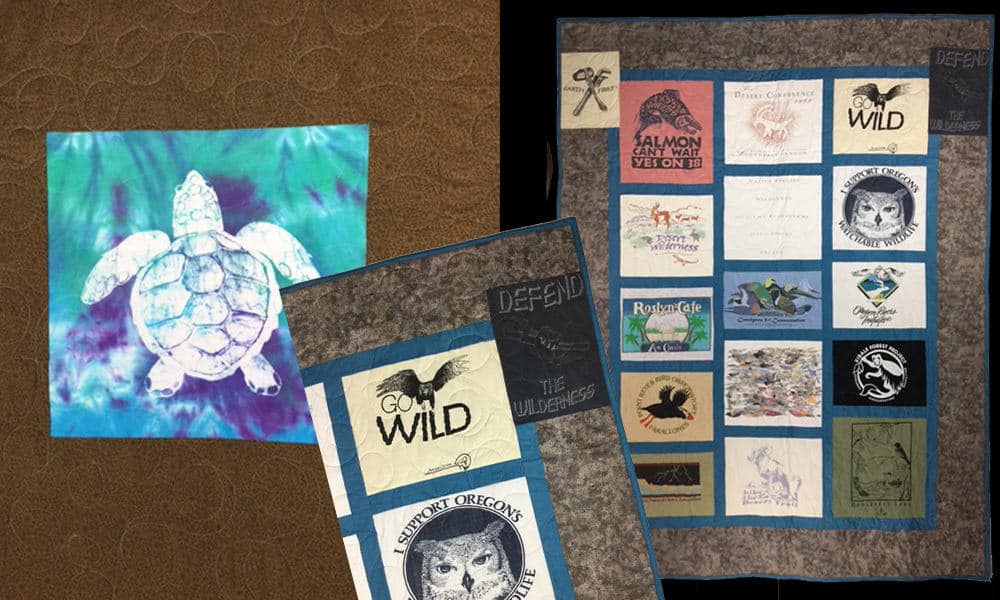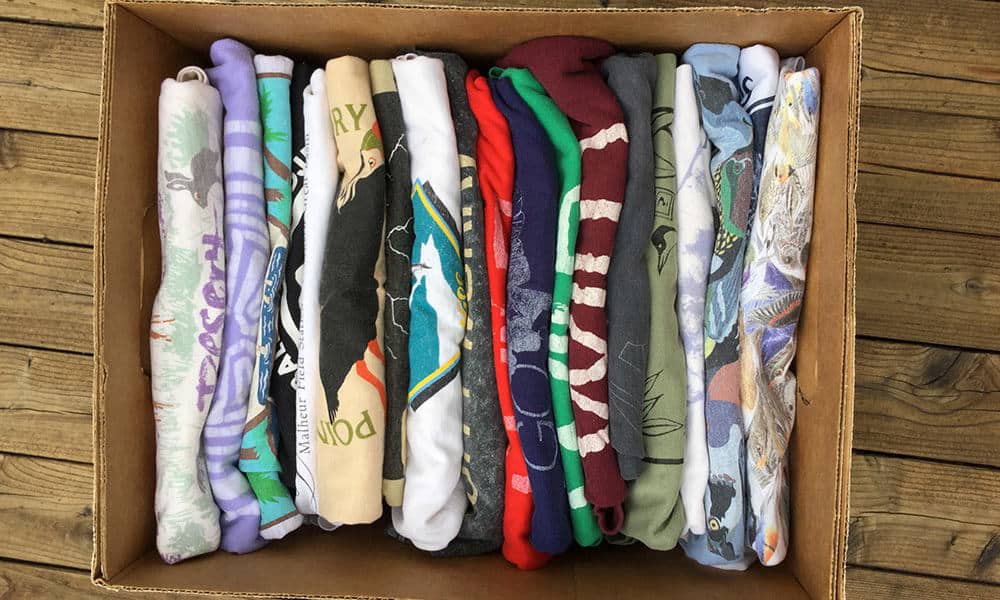 Bring Your Box of T-Shirts to Me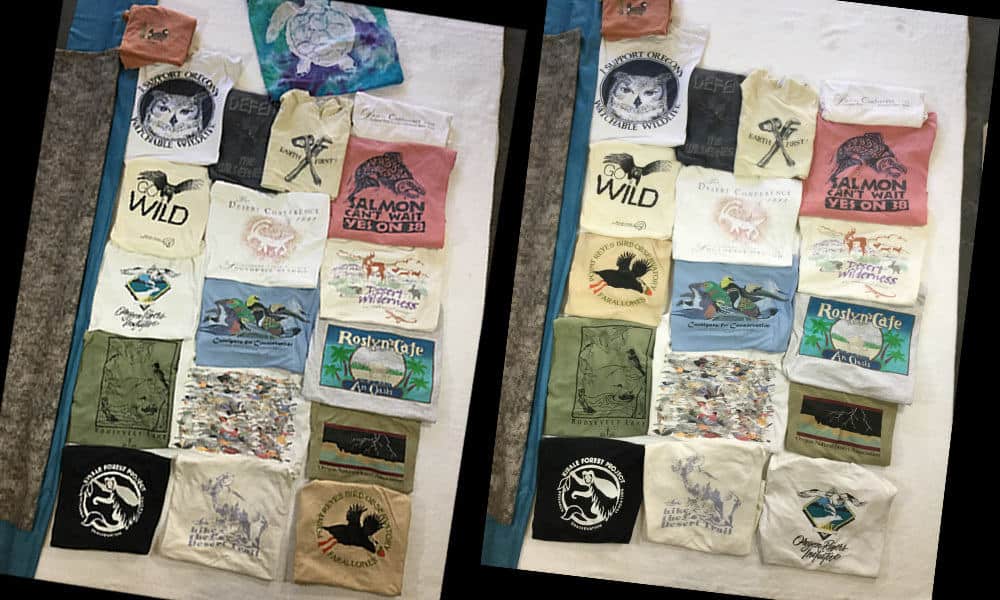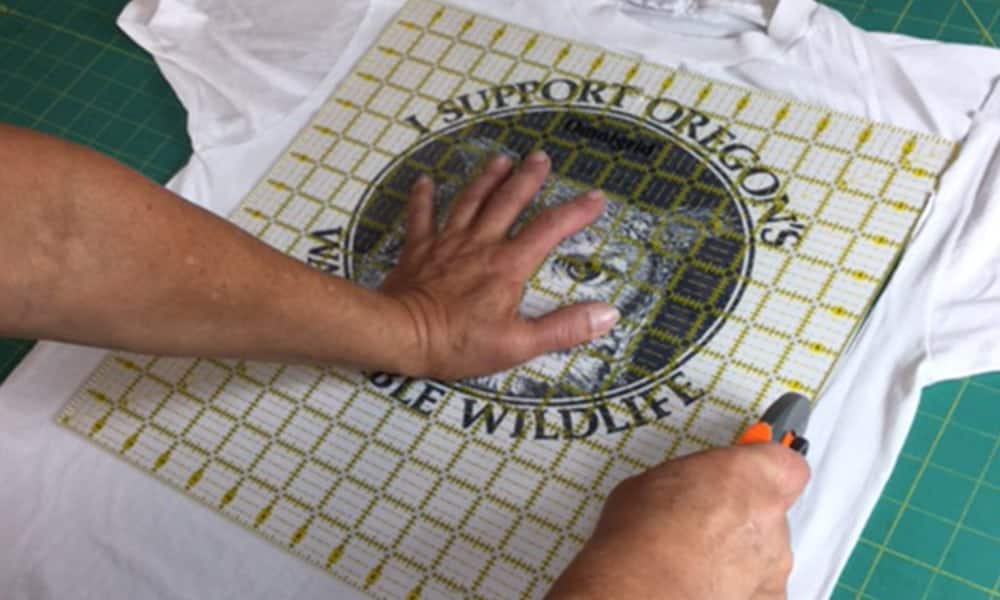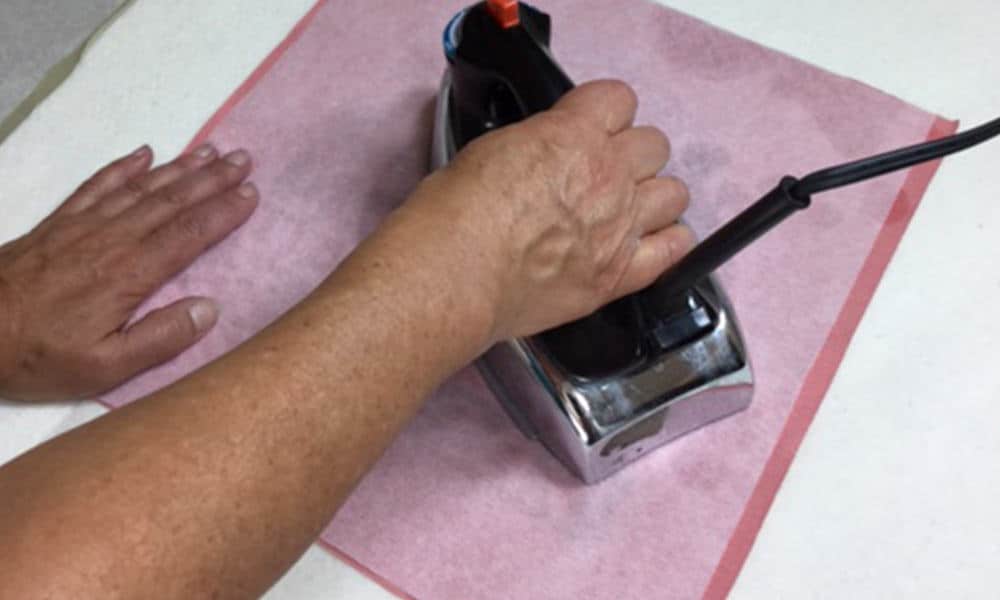 Stabilizing The Shirt Squares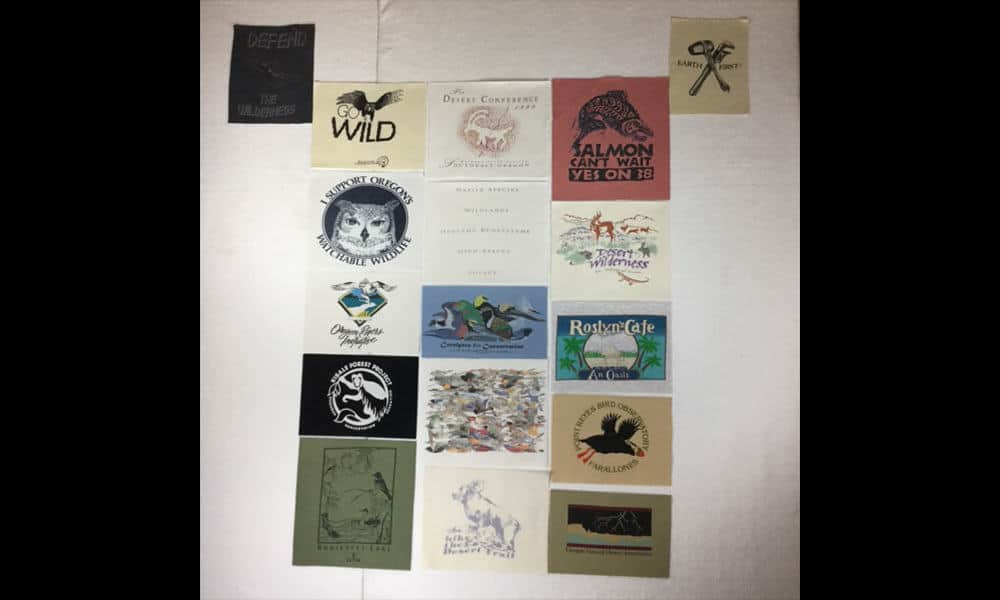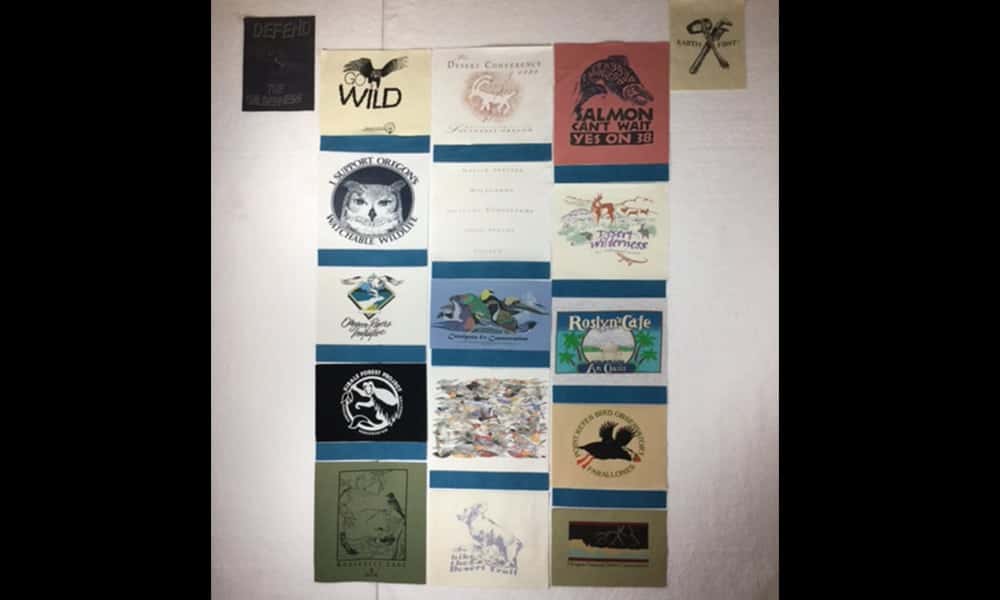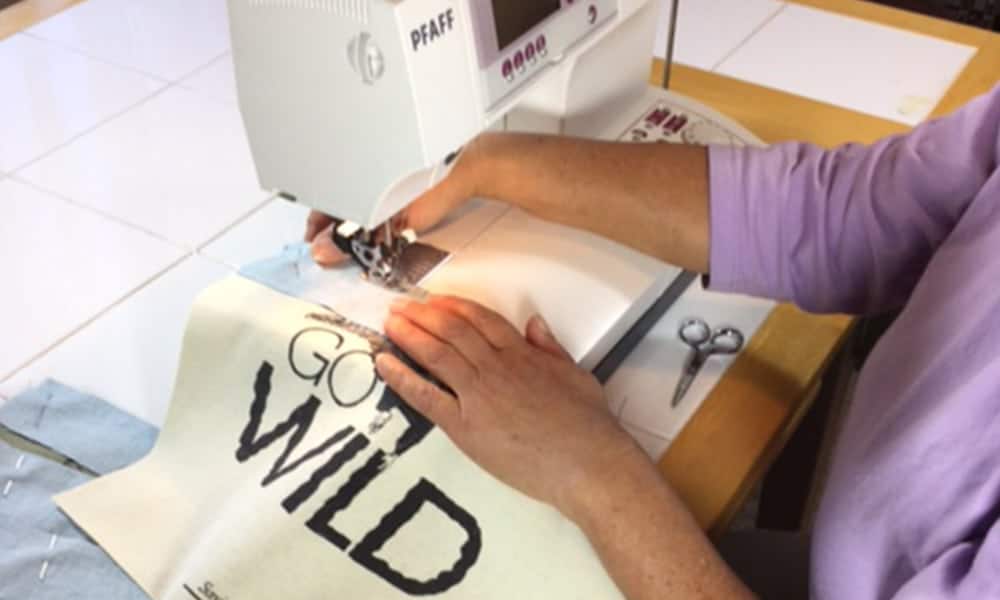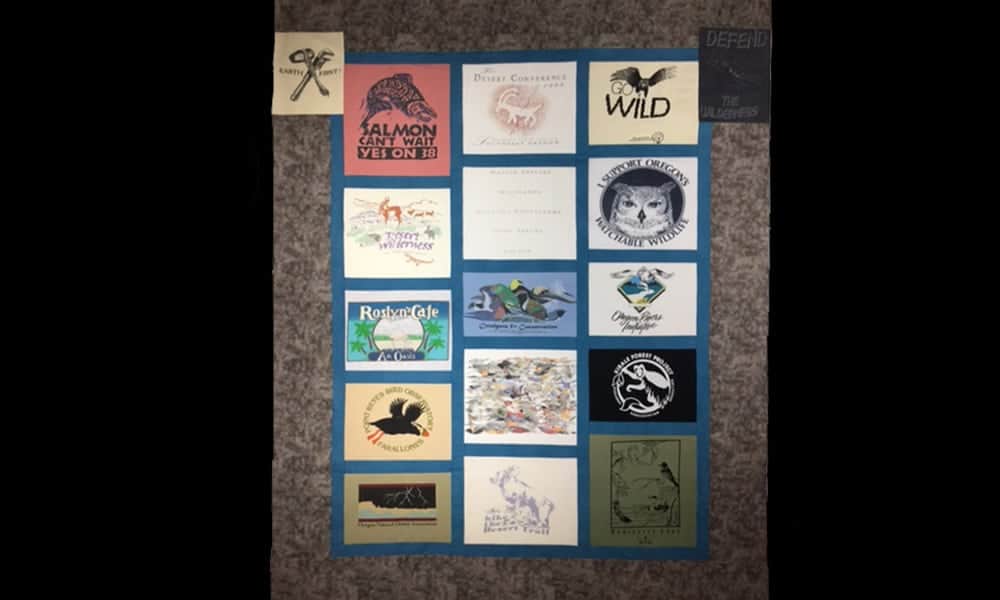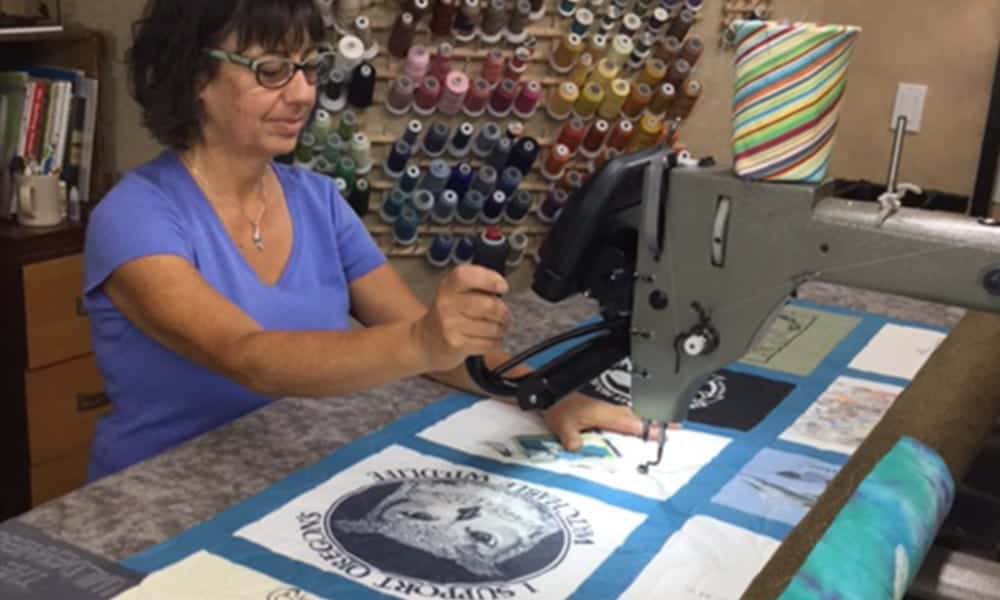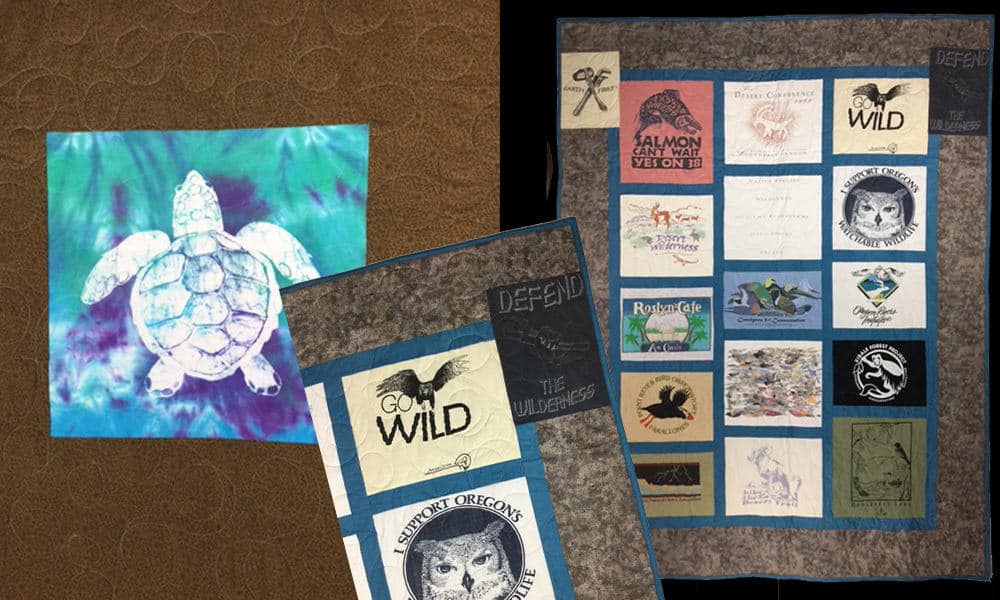 "I was amazed when I saw my quilt! Diane was able to pull the essence of the Hawaiian Aloha spirit from the fabric and represent all the good times I had spent there with my husband."
~ Anita Elsey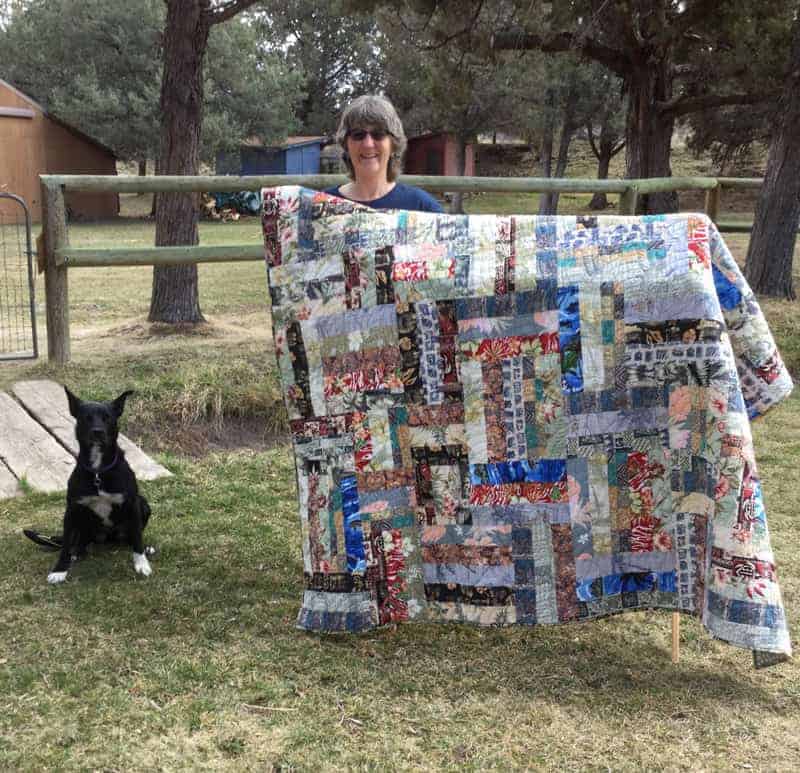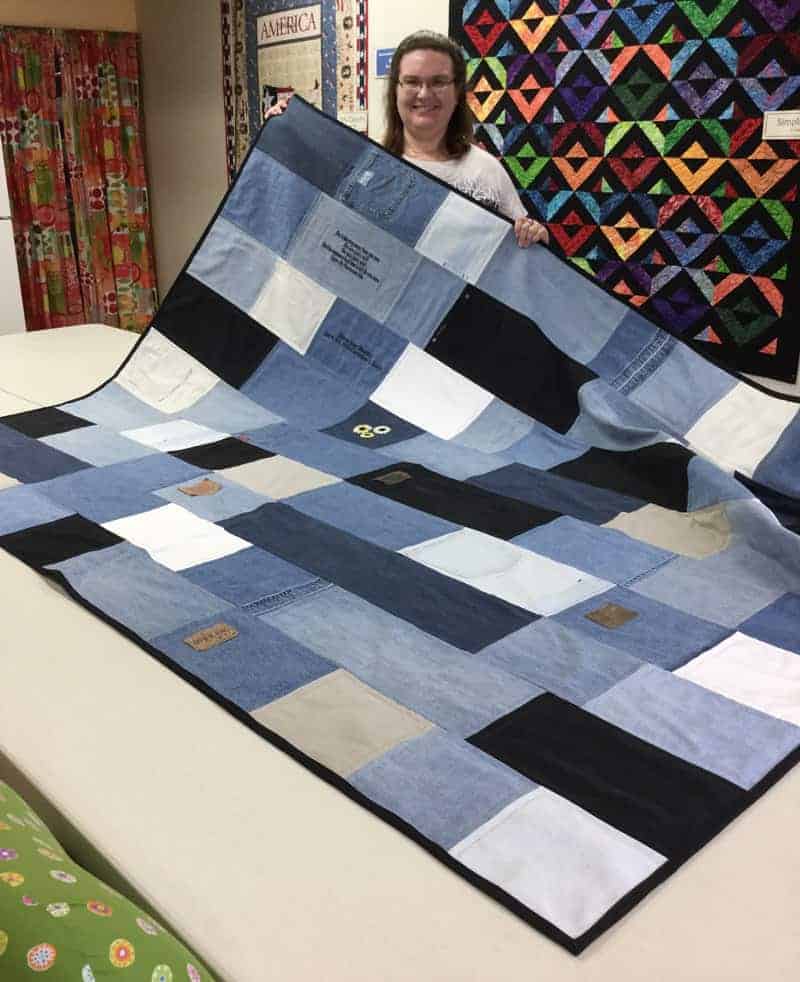 "Diane made a quilt made out of my sister's old jeans. She honored my sister's memory and it beautifully represents her. It is perfect. Thank you Diane."
~ Randi
"Every time I moved I told myself I should get rid of my pile of old t-shirts, but I couldn't bring myself to do it – they had so much sentimental value! I am so glad I kept them because you have made a beautiful, useful, fun quilt out of them. Not only is it great for cozying up with to watch a movie or read a book, it is a reminder of the conservation and ecological work I have been lucky enough to be involved in. It's a wonderful reminder of a lot of great times! Thanks so much for your beautiful creation!"
~ Jen Holmes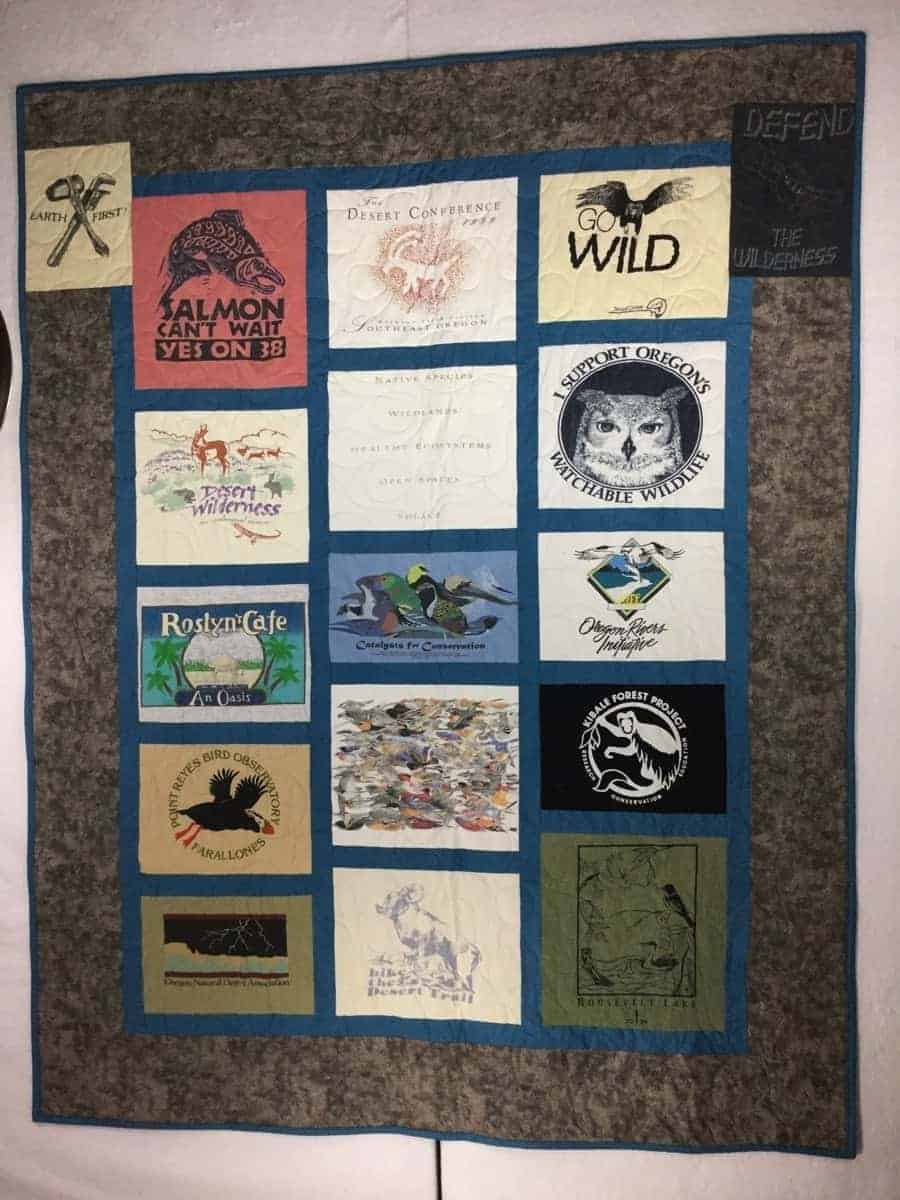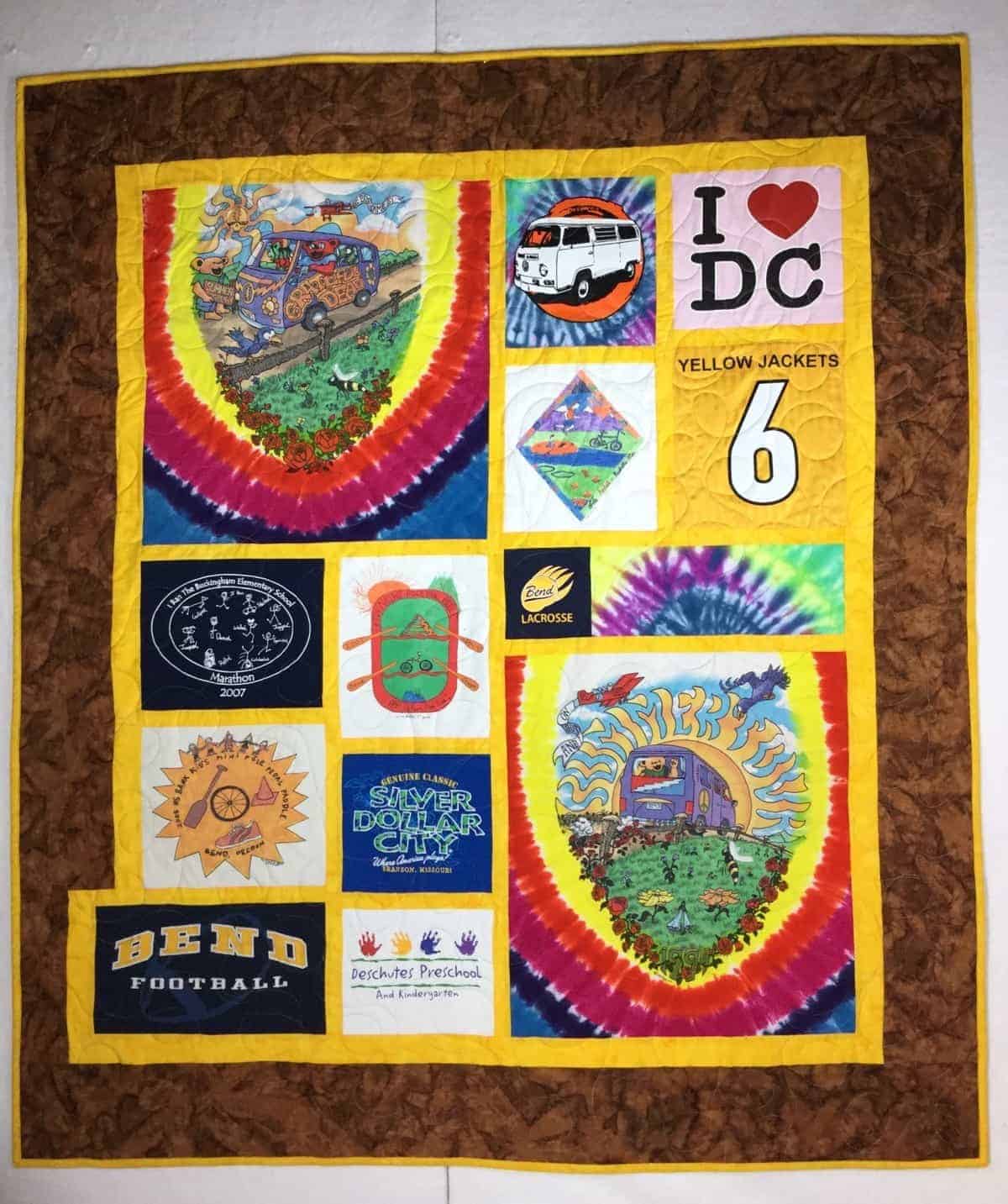 "I came to Diane with 2 bags of T-shirts that I had saved of my son's from his 3 year-old preschool t-shirt to his high school sports and interests.

  

I wanted a T-shirt Quilt for his High School Graduation gift.

  

Diane created a masterpiece that he will treasure forever. It brought tears to my eyes when I first saw it…it was so him! 

  

Everything about the quilt from the colors she helped me pick,

  

to the stitching, to the layout of the shirts was perfect.

  

She is so talented.

  

I would highly recommend Diane for any of your quilting projects."
~ Kim Hogue
I'm Diane and here's my story
WHY I OPENED MEMORIES TO QUILTS
I can't remember a time when I didn't sew. I learned to sew at an early age from the women in my family. My mother, grandmother, and great aunt were my teachers. Knowing how to sew is something for which I will always be grateful.
After earning a degree in graphic arts I moved to central Oregon, home of the Sisters Outdoor Quilt Show and many wonderful quilt shops. With a strong graphic design element and many wonderful choices of fabric – I was soon hooked on quilting. I knew I had found my art medium.  I fell in love with the stories and traditions of quilting – creating a sense of community, helping others in times of need, and building wonderful friendships.  At this point I joined the local quilt guild.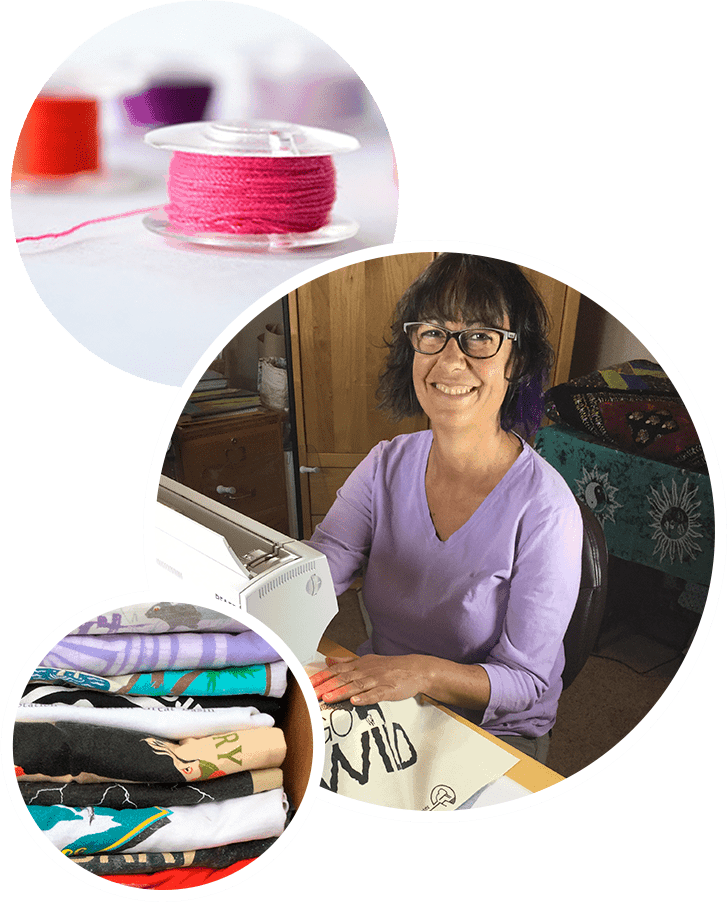 After 20 years of quilting I found myself working at one of the local quilt shops in Bend, Oregon. Non-sewers would come into the shop and ask if any one could sew for them.  Me, being a can-do kind of person, said "Yes I can do that!". I discovered there were a lot of requests for T-shirt quilts. I developed my own sense of style and design and began making each quilt as unique as the person who collected the shirts. Each collection of shirts comes with their own set of stories, and I feel that I get to know the person who wore them by working with their shirts.
I also had requests to finish quilts left behind by mothers or grandmothers who had passed on. I feel deeply honored to complete these projects. My goal is to finish these quilts with the same style and intent as the person who first started them. I have also finished projects started long ago by persons who are no longer able to sew.
Every quilt tells a story, and it's these stories that I am proud to be a part of.